Highly Trusted / Year Round
Providing Reliable Payroll & Tax Preparation Services in Lancaster, SC
Call us for your tax service needs today:
We Service All Types of Returns
In All States
70 Years of Experience
JW Watts Tax Service is a tax preparation company based in Lancaster, SC. We have specialized in tax preparation and other services for Lancaster residents since 1952. If there is one thing we know, it's taxes. Our dedicated team of tax preparers has over 70 years of combined experience in the tax industry.
Dedicated Services for Individuals and Businesses
Whether you need services for yourself or your business, JW Watts Tax Service has you covered. We take away the stress of filing tax returns on your own by offering services that make the filing process worry-free.
Personal Tax Preparation:
Looking to file personal taxes? Our experienced team ensures that your return meets the regulations of the federal government. We also take time to discover possible tax benefits that you may have missed by filing taxes on your own.
Business Tax Preparation:
Are you finding it hard to juggle running your business and taking care of its tax needs on your own? We're here to help. We've worked with several companies to help them prepare taxes without running into any issues.
Corporate Taxes:
Looking to buy or sell a business or need assistance preparing your books for tax season? We can help you avoid paying high taxes and take advantage of getting the benefits you deserve.
Partnership Taxes:
Whether you have a general partnership or limited partnership, we can handle your tax returns and discover possible tax benefits for your business.
Electronic Filing:
Looking for a secure and quick tax refund? Our electronic filing service comes with several benefits for businesses and individuals. From receiving your refund faster to knowing your information is safe, you can count on our electronic filing.
Refund Transfers:
Do you prefer to cover tax preparation and other authorized fees with your tax refund? Our refund transfer service allows clients to have all authorized charges resulting from tax refunds to be deducted from the bank when issued by the IRS or state.
Additional Services Include:
Payroll Services:
Managing payroll tasks such as tax obligations, employee's time calculation, preparing checks, and other payroll tasks can be overwhelming for business owners. You'll reap benefits such as avoiding IRS penalties and mistakes when you decide to hire us for your payroll service needs.
Sun City's Trusted Tax Preparer
Are you a resident of the Sun City Carolina Lakes community or looking to move to the area when you retire? If so, be sure to contact us today. We have provided reliable tax services to retirees in Sun City for several years. Residents are at ease knowing they have a tax provider who they can always trust to prepare their taxes.
Outstanding Customer Service You Deserve
At JW Watts Tax Service, customers have our guarantee of receiving top-notch customer service. We treat every client like family. We provide the quality services you deserve.
What Our Clients Are Saying:
Brian is absolutely the best. He is honest and very detailed oriented. He understands what you need and is always giving 100% at what he does. Lancaster is very lucky to have him. Thank you, Brian!
-Chad G. (from Google Reviews)
Lancaster Readers Choice Best of The Best Award Winner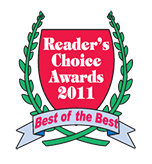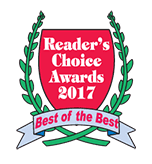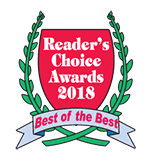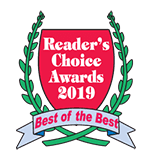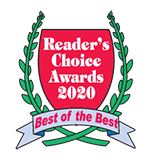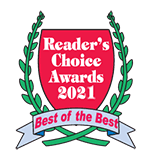 Serving York, Chester, and Lancaster County
(including Indian Land)
JW Watt's Tax Service provides tax services to residents in Chester, Lancaster, and York County including:
Chester County
Chester

Fort Lawn

Great Falls

And surrounding areas
Lancaster County
Heath Springs

Indian Land

Kershaw, 

Lancaster

And surrounding areas
York County
Fort Mill

And surrounding areas